This addon plugin allows you to easily add the PayPal Pro payment gateway checkout to WooCommerce.
Install and activate the plugin then enter your PayPal Pro API details in the settings and you will be ready to accept credit card on your site.
Plugin Details
App Category
Software Name
PayPal Pro Payment Gateway for WooCommerce
Version
Date Modified
Operating System
Description
An WooCommerce plugin extension to add credit card checkout via PayPal Pro
Landing Page
File Format
How The Checkout Works
The following video demonstrates how the credit card checkout works with this extension.
Installing the PayPal Pro Extension
Do the following to install the extension:
Upload the 'woocommerce-paypal-pro.zip' file from the Plugins -> Add New page in the WordPress administration panel.
Activate the plugin through the 'Plugins' menu in WordPress.
Configuring the Settings
After you activate the extension, you need to configure some details. Go to the following settings area and enter your PayPal Pro API details:
WooCommerce Settings -> Checkout -> PayPal-Pro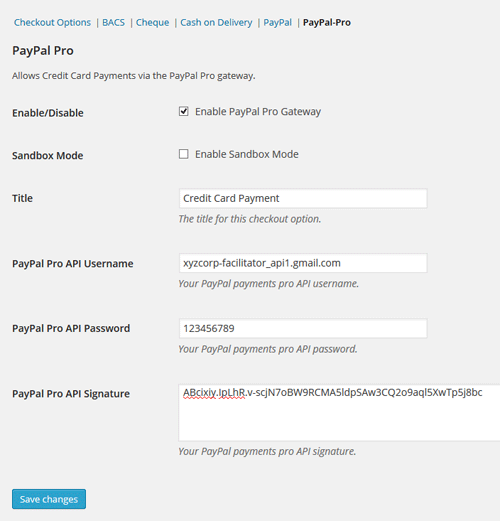 Credit Card Checkout
Your customers will now be able to select "credit card" payment option from WooCommerce checkout page. Your customers won't have to leave the site to do the transaction.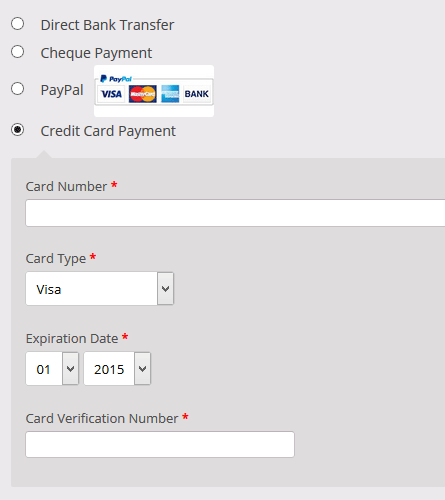 After the transaction is complete, the customers will be redirected to the order received page. Below is an example of the order received page: