WordPress offers a free platform for selling virtually anything online. Whether it is digital or physical products, or even services, this tool stands up to the job (and delivers!)
With the proper enhancements, the specific task you have of WordPress can be done more easily. In many cases, aesthetics matter. There have been themes designed for WordPress that are geared to specific purposes of the web site.
Today I want to share with you a collection of freely available themes made specific for the display of photos and photo galleries.
These themes however have not been scanned for malicious code by myself or T&T, so please use at your own risk. They have been selected as top-rated but it's still wise to take caution.
Enjoy!
Caja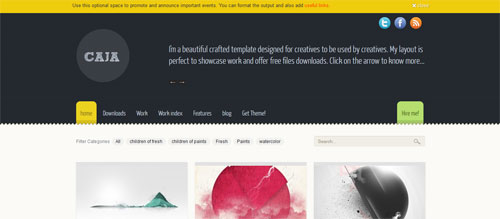 Caja has powerful admin options including multi-language support, SEO options, a WordPress menu, and several color schemes and customizable theme options. The Caja theme was developed and designed by Luis Zuno of LuisZono.com.
Slider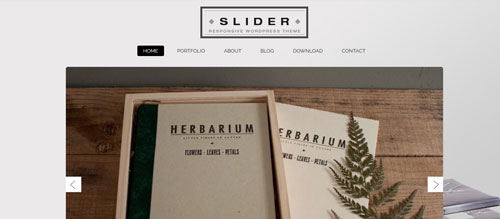 As is obvious by the name, Slider offers a featured photo slider as well as a responsive layout theme that works on multiple devices. This eco styled theme is a great option to be used as a free food photography theme or even a free landscape photography theme. This theme was developed by Dessign.Net.
Art Works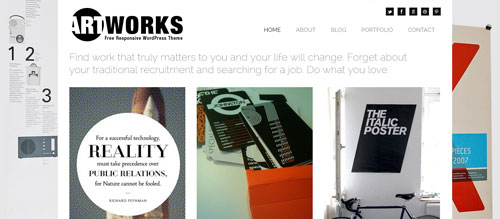 Also, provided by Dessign.Net, Artworks is an awesome theme for both artists and photographers and this is one free theme that you'd never guess was free if you saw it browsing the web. Made with a simplistic black and white style, ArtWorks would look good with almost any type of photography but would look especially flattering for corporate or commercial photography.
Cascade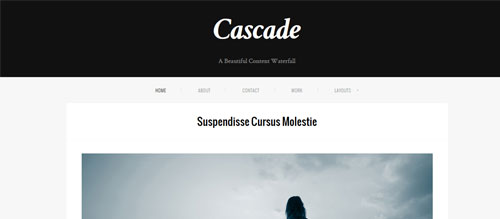 Extremely friendly for branding, the Cascade theme is incredibly simple leaving the focus right where it should be, the image. This layout is one of those "making it look easy" templates and features a very professional grayscale color scheme. This free image based theme was developed by DevPress.com.
Onward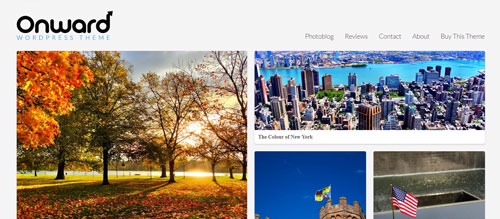 Onward is one of the more unique free photography themes for a few reasons. First, the layout is not your standard grid. The layout features one image front and center, and then frames half of the image with other smaller options. This free image based theme was developed by InspectElement.com.
Murmur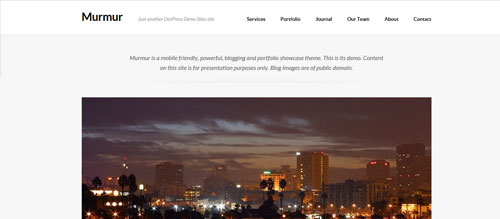 Like Cascade, this photo WordPress theme was developed by DevPress. It is a lightly colored theme that like all others described, has a strong emphasis on photos. With a small directory, a basic logo space, and a small navigation, this layout is simple and clean. Included with the theme are team profile and team project plugins that allow you to customize for scaling to the studio photography theme level.
Doto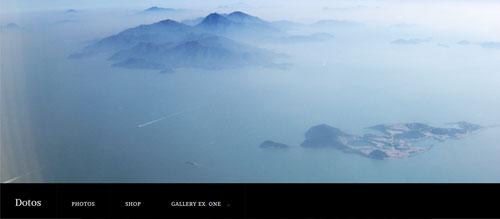 Doto is a full page image layout that features a bottom left navigation. Instead of your logo being on the top left, yours is on the bottom with this theme. The top being a full screen image, making this awesome for high resolution photography. This free image based theme was also developed by the folks at DevPress.com.
Reslig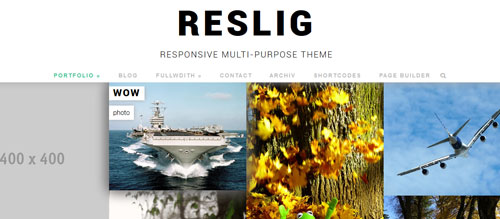 Reslig is a responsive grid style theme that features awesome effects like the title on hover (shown in the example photo). It features a subtle top navigation and brand specific logo space above your portfolio. The text in your posts is not really included at all at first glance. This free image based theme was developed by The Webworker.
Good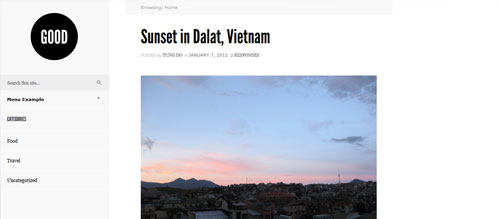 Good is a full page layout with light colors and a left aligned navigation and category listing under the logo. The blog features a standard "blog style" post listing, with a heavy emphasis on the images themselves along with their titles instead of the "excerpt" like many blog layouts. This theme was developed also by DevPress.com.
Frau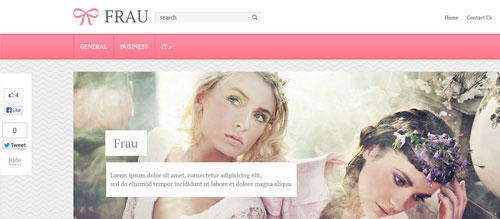 Frau is a feminine and elegant theme that is suited particularly for wedding and family photography. White with pink accents, this theme exudes class, making it ideal for "special day" type photography. This free wedding photography theme was developed by Lizard Themes.
Svelte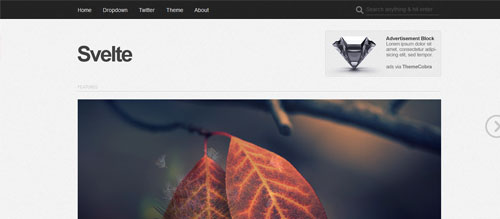 Vibrant yet professional, Svelte is a premium theme that is well suited for many types of photography. Primarily, Svelte is perfect for commercial photographers and features a great slider as well as a responsive theme that fits to any device. This commercial photography portfolio theme was developed by Theme Cobra.
Photopia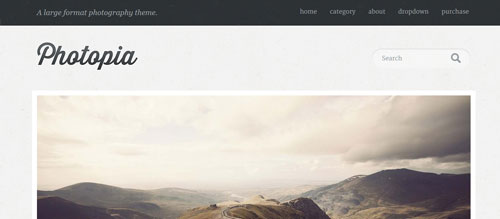 Another high definition commercial theme by Theme Cobra, Photopia is a free premium theme that was designed with large vibrant images in mind.
Paragrams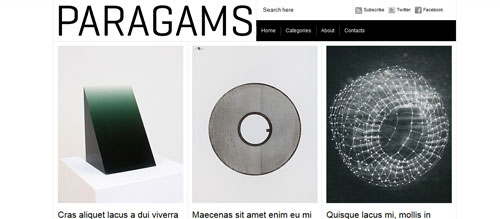 Paragrams is a news style grid layout that allows both images and posts to take the spotlight, which is perfect for journalism photography. This free photography portfolio theme was developed by WPShower.
Magnifique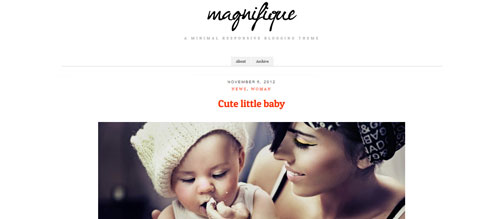 Magnifique was designed with the average personal photographer in mind. This elegant and trendy layout would be perfect for editorial, fashion and maybe even family photography. It was developed by CSS Igniter.
Feature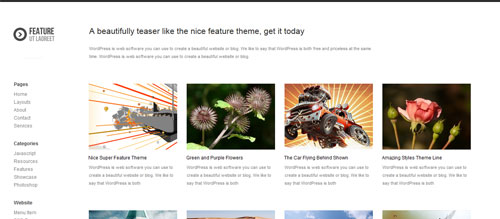 Feature is one of MoonThemes' best freebies and it (like it claims) features several photographs in a grid style layout. With a left aligned sidebar and a small logo, this theme is incredibly trendy and minimalist.
In Conclusion
There you have it. And really this is only a snippet of what is available out there for WordPress "photography specific" themes and layouts. With WordPress and one of these themes you can have your web site ready for your portfolio to be added in a very short time, and at very little cost (cost would be for hosting, domain, and premium plugins if necessary).
Best of luck!