Last week Recurring Donations plugin was released on WordPress.org. While most WordPress plugins offer only once off donation payment option, this plugin introduced a very interesting concept – "Recurring Subscription Donations". It allows you to configure various terms to accept donation payments on a monthly basis. Users also have the choice of making the full donations if they don't prefer the recurring method.
Recurring Donations Plugin Setup
Donations are accepted via PayPal. So you need to specify your PayPal merchant email adddress in the settings once you have installed the plugin: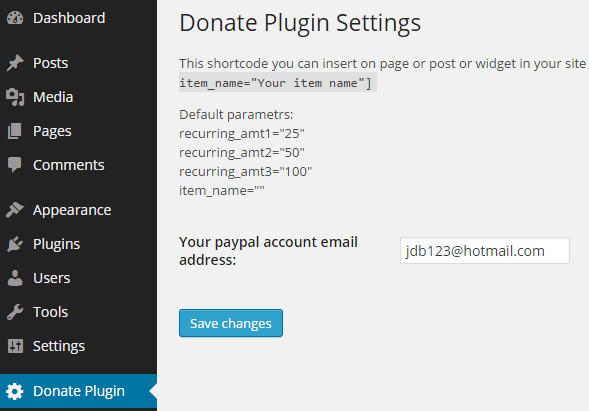 Creating a Donate Button
In order to create a donate button add the following shortcode to a post/page:
[dntplgn recurring_amt1="25" recurring_amt2="50" recurring_amt3="100" item_name="For the victims of XX"]
Each parameter indicates the recurring payment choice that will be shown to users. For example: $25/month, $50/month and $100/month. You can also specify the cause for the donation in the "item_name" parameter.
When you view the post/page the button will be rendered like the following:

Users can switch to "Donate Once Only" tab to make a once off donations.